The History of Crop Insurance
On May 11, 1934 Lawmakers at our Nation's Capitol were debating a bill on Soil Conservation. On that day an estimated 350 million tons of soil was torn off the Northern Great Plains and blown east where it enveloped eastern cities. The New York Times reported a darkness like that of a partial eclipse and dust that "lodged itself in the eyes and throats of weeping and coughing New Yorkers". Ships 300 miles off the East Coast reported dust building up on their decks. This was one of the most reported upon storms of the Great Dust Bowl of the 1930s.
​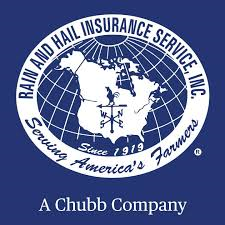 It was no coincidence that in 1938 the United States Congress created the Federal Crop Insurance Corporation. We have known for years the danger that weather and other natural threats poses to farmland. Private companies alone have not been able to stand against the huge losses generated by large scale natural threats to our nation's agriculture. The search for a workable safety net for our farms has been a long one. In the 1980s the Federal Crop Insurance Program began a restructuring which began with a public/private partnership. The USDA's Risk Management Agency would create policies and rules overseeing a system which would provide consistent coverage and prices to all of America's farmers. At the same time the private sector would efficiently deliver the product. By 1998, 180 million acres was insured by the system. The Year 2016 saw 290 million acres of America's Farmland protected by some form of crop insurance.
Today we have a variety of Crop Policies provided by the United States Department of Agriculture's Risk Management Agency. These policies offer different types of coverages including the following:
Production protection

Yield protection

Revenue protection

Area protection
Many of today's policies are based directly on the Individual Farming Operation. Production history and planted acreages provided by the grower are used to calculate insured values and premium. Subsidies provided by the Federal Government are used to keep premium rates at levels affordable to crop producers.
Photo Credit: NOAA Photo Library, George E. Marsh Album
​
If you would like to discuss your risk management needs, then please consider choosing the Arthur Carroll Insurance Agency to serve you. If you would like us to discuss this program in more detail please call one of our convenient offices​:
Thomaston, CT 1-877-283-6540 or Limerick, ME 1-800-531-4700
Arthur Carroll Insurance Agency is an Equal Opportunity Provider

81 Marine Street
Thomaston, CT 06787
1-877-283-6540
42 Elm Street
Limerick, ME 04048
1-800-531-4700